About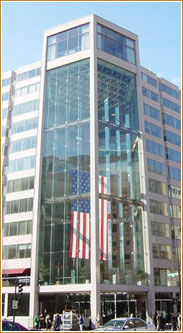 The mission of the Financial Publishers Association (FIPA) is to share knowledge of best business practices to help our members' publications grow and prosper, while empowering readers with unbiased, independent information. The FIPA is devoted to enhancing and maintaining the financial publishing industry's reputation for excellence while helping individual investors build their wealth.
With those goals in mind, we seek to pool our insights and develop standards of practice for the acquisition and retention of subscribers; share valuable lessons learned from marketing and promotional activities; explore alternative marketing venues; and reach out to similarly-minded organizations and institutions to promote and improve mutual cooperation and understanding.
Combined, the members of the FIPA reach over 14 million investors through their regular publications and websites.
An important criteria for membership is independence. A publisher is not eligible for membership if it receives payments or subsidies from third parties seeking to promote a particular stock ('stock touting,' 'pump and dump' or 'investor relations') in the publisher's newsletter editorial content, or in the publisher's marketing materials for its newsletters.
In addition, FIPA provides its
Seal of Approval
to members who commit to the following principles.